Discover more from The New Design Congress
The New Design Congress is a research group developing a nuanced understanding of digital infrastructure's role as social, political and environmental accelerants.
Over 1,000 subscribers
THE NEW DESIGN CABLES: FOR GOD'S SAKE, WEAR A MASK.
NDCAB0003 - Transmitted 02 April 2020
EASYJET GROUNDS ENTIRE FLEET OF PLANES BECAUSE OF CORONAVIRUS [BBC] ❂ TINDER WAIVES PASSPORT FEE TO HELP USERS CONNECT VIRTUALLY AROUND THE WORLD [TECHCRUNCH] ❂ KOSOVO LIFTS ALL TARIFFS ON SERBIAN, BOSNIAN GOODS [DW.COM] ❂
It's good to see you again. How long it has been since we entered the Artificial Wilderness, a new shared online life forced by globalised quarantine. The tangible world is replaced with electronics – keyboards and screens and networks and platforms. A human retreat that is both a global humanitarian act of compassion and a profoundly dark political reality.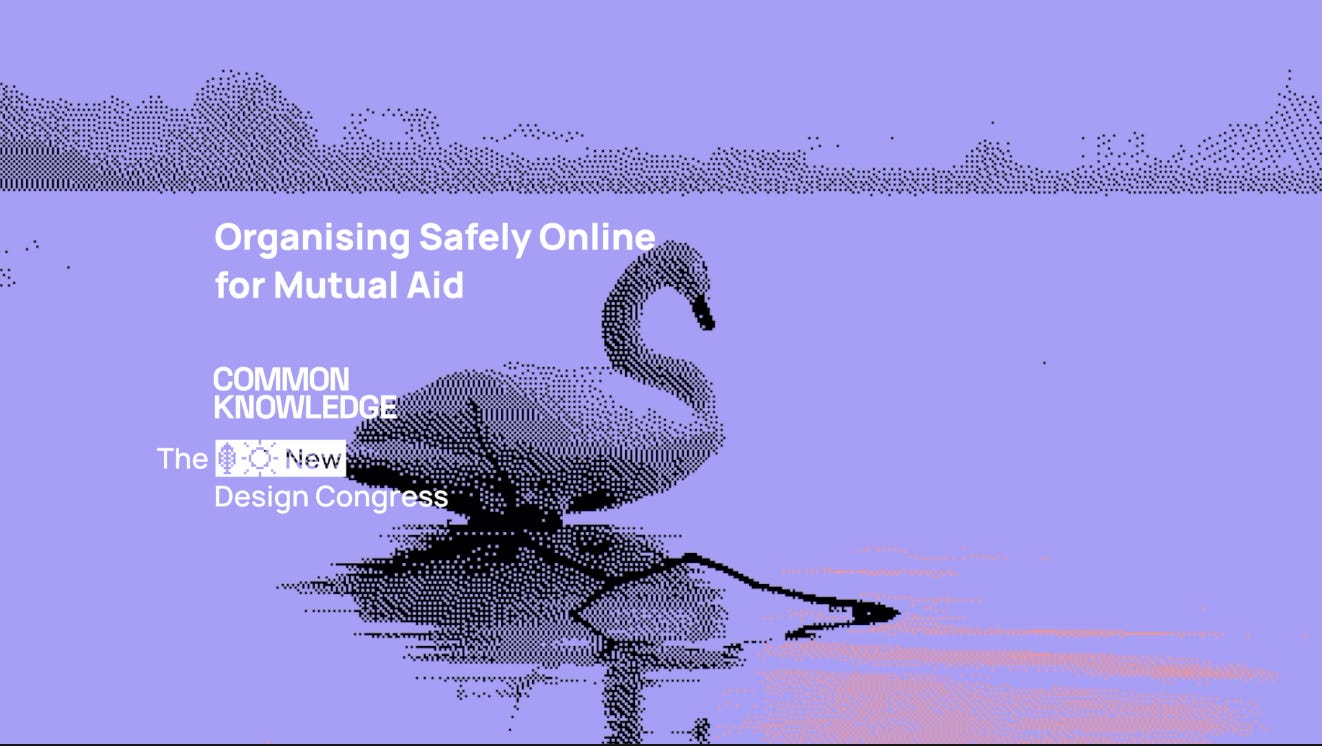 ORGANISING SAFELY ONLINE FOR MUTUAL AGE
https://twitch.tv/newdesigncongress (no signup required, save in your bookmarks!)
Thursday, 2 April, 2020.   
12:00 PST / 14:00 CST / 15:00 EST
20:00 GMT / 21:00 CET
Friday, 3 April, 2020.
07:00 AEDT / 09:00 NZDT
In collaboration with Common Knowledge, we are livestreaming a Q&A session for anyone who worries about this sudden mandatory online life and its implications for personal and community safety. We'll talk about how to better understand digital safety when organising and supporting communities from isolation and take questions from viewers. Facilitated by Alex Worrad-Andrews, Cade, Rose Regina will discuss risk management, privacy, community moderation and playing anxiety games that help you confront digital risk and mitigating real world potential outcomes.
Digital platforms were already imperfect, and tools such as Zoom, Google Hangouts, Facebook and Discord are now mandatory social prosthetics. But this weird freedom of the Artificial Wilderness still allows for exploitation and manipulation. It is crucial that we are aware of the fault lines, leverage points and weaknesses in these limbs. On the internet, nobody knows you're a dog, and maybe that's how it should be.
---
EVENTS
🗣 We're looking to present our work online as videos, podcasts and livestreams during this period. Are you hosting an event? Do you know of one looking for proposals? Please contact us by replying to this email or emailing hello@newdesigncongress.org.
OTHER UPCOMING EVENTS TBC
ABOUT US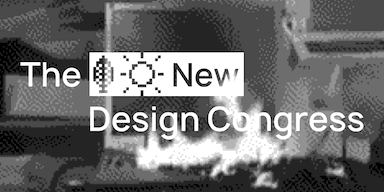 We are a research group developing a nuanced understanding of technology's role as a social, political and environmental accelerant.
We are:
Cade Diehm (@helveticade)
Edward Anthony (@EdwardNDC) and
Rose Regina Lawrence (@roseregina)
We have guidance and support from Georgia Bullen and the Simply Secure team, for which we are incredibly grateful. We are a fiscally sponsored project of Simply Secure, a US 501(c)3 nonprofit. 
We actively seek consulting and funding partners. For all enquiries, simply reply to this email, or email hello@newdesigncongress.org.